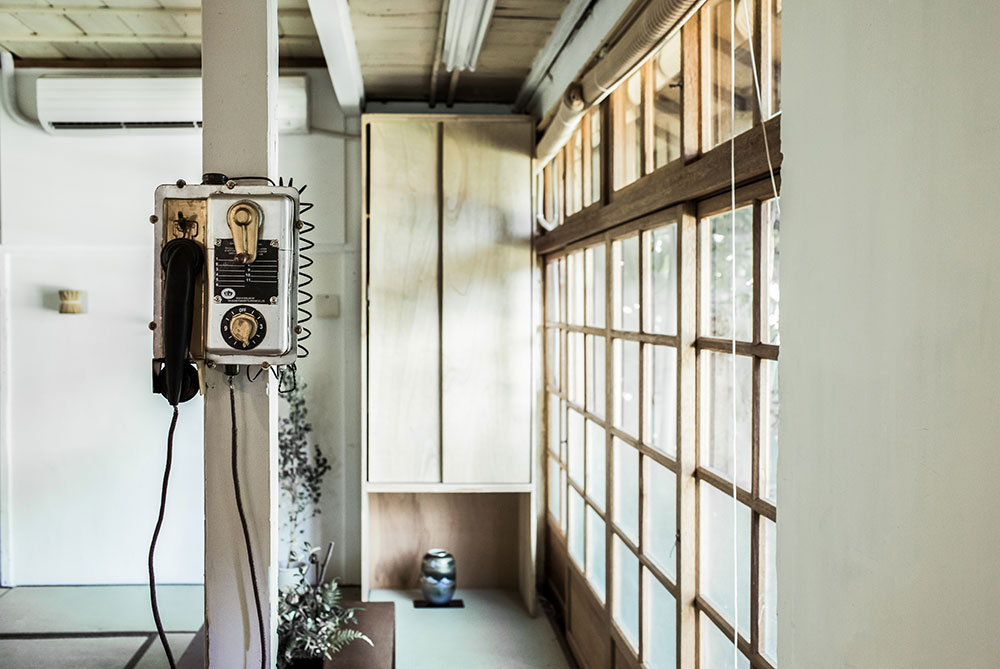 本案為修復1947年台灣第一個眷村——黃埔新村,純日式的屋舍樣式,有特殊的編竹夾泥牆天花橫梁結構,檜木柱體,木作隔門與木地板,泥灰塗牆,洗石子,紅磚牆圍塑起的庭院,戶戶比鄰而居,空間微小而溫馨。面對這間超過70年半傾毀的屋舍,我們盡可能保留仍可使用的屋瓦牆桓,其餘則找尋接近原件的一磚一瓦一木復舊,讓時空返回自然質樸的年代。

The renovation project of Huangpu Village is the first Military Housing in Taiwan after 1947. The purely Japanese style houses with bamboo mud walls and post-and-lintel structure. The cedar timber pillar, woodwork doors and floors, stucco plastered wall, exposed gravel surface, and the courtyard enclosed by red-brick walls. The households stand next to one another. The space is compact yet intimate. Facing these half-ruined houses with over seventy-year-old history, we recycle the old material of roof tiles and walls as much as possible and find closest replacements for the rest of them. The space and time go back to those of nature and austerity.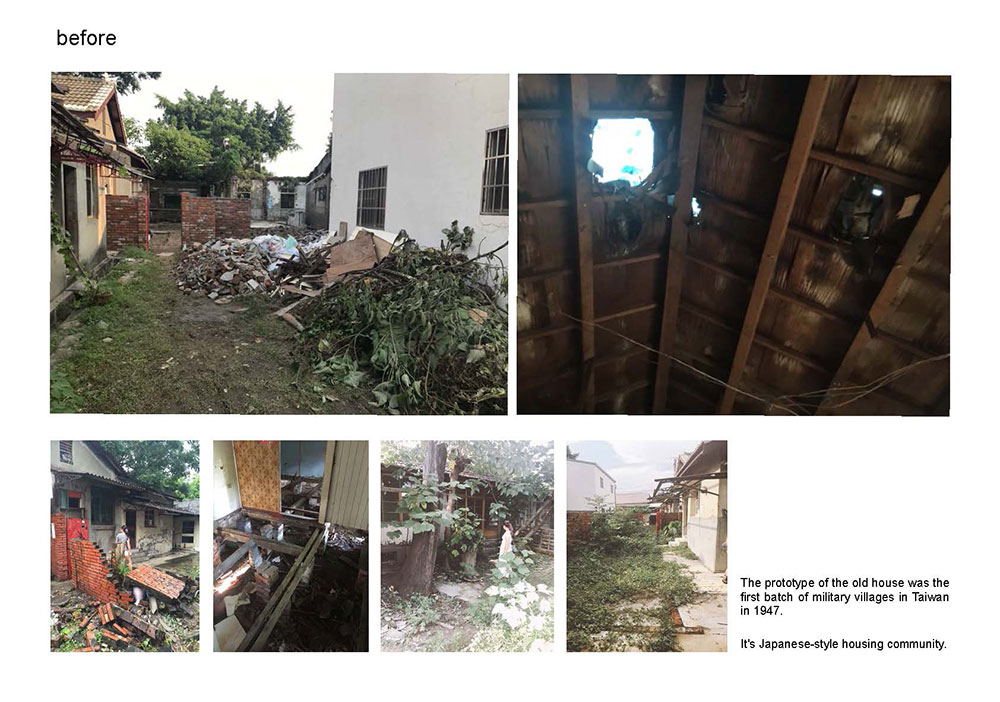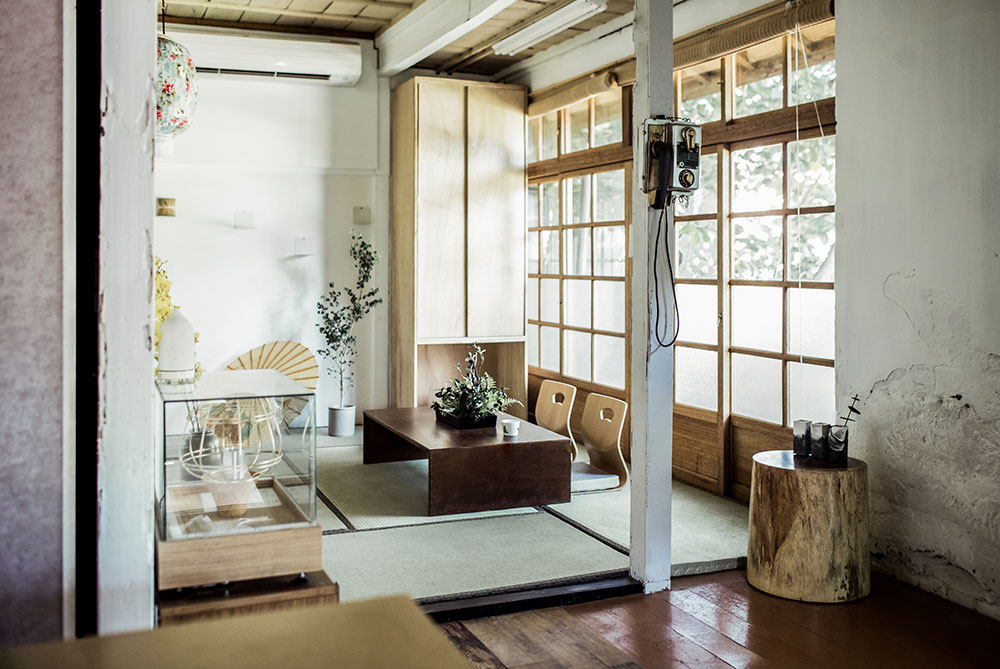 室內無新作的隔間,僅保留堪用的原木作結構與門框,毀壞的部分以柳安木門片、杉木、復古玻璃透氣的泥灰塗牆與日式壁紙等,新舊結合以重整地板與壁牆,天花先作蟲蛀塗層防護,再以清玻璃隔層,以防年代久遠的木土塵灰掉落。

The design retains the original interior divisions. The existing wooden structure and doorframe are preserved, while the damaged ones are replaced with lauan and cedar. The new and old floors and walls are combined and protected with termite resistant paint. The transparent glass insulation prevents the falling of old clay soils and wood dust.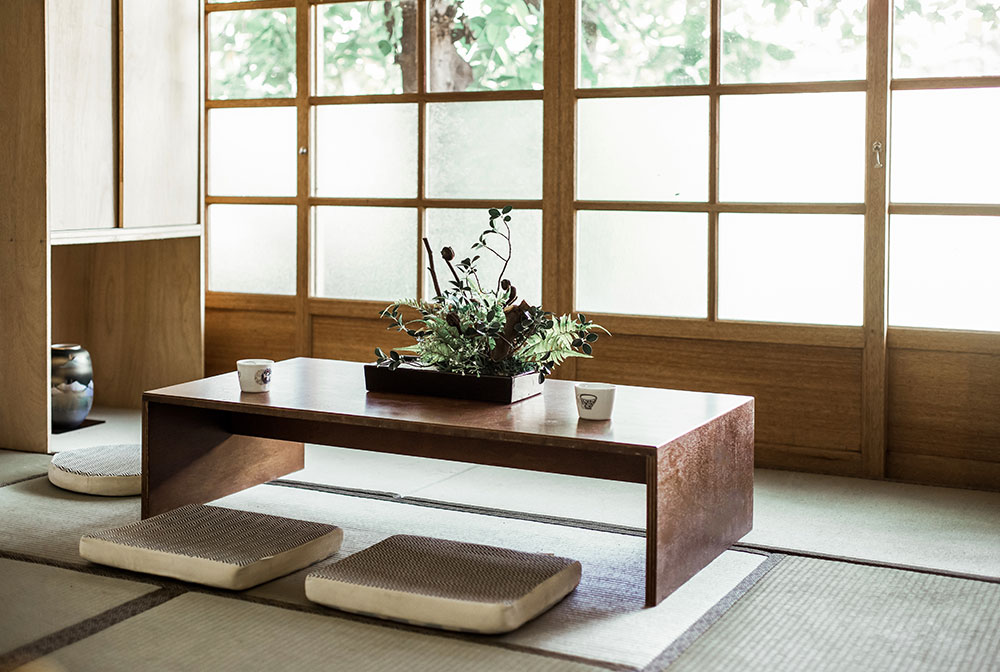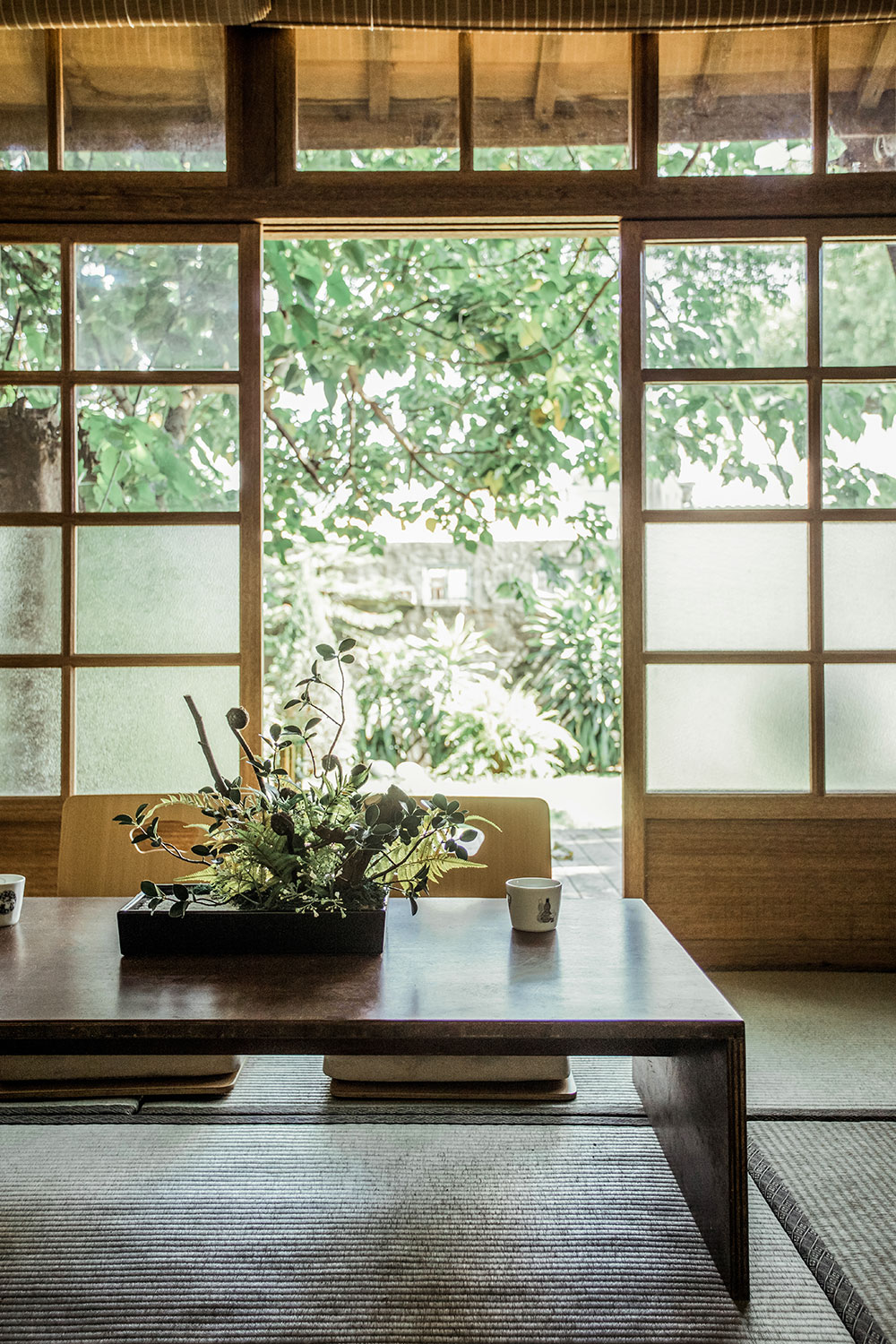 空間由內向外展闊:將原有庭園的水泥地,往下打鑿20-30公分,大批肥沃泥土作底,以草皮敷地,大量種植樹花草,整地後順利解決原有排水問題,並提供植物生長良好環境。此外,加蓋戶外露台於房舍側簷,木地板架高60-70公分,將原有兩棵大構樹包覆起來,有樹蔭為頂,涼風除除,由此延展而開的大平台,銜接綠地與室內,開闊視野,亦增加戶外使用空間。

The interior space extends outward. The 20 to 30 center meter depth on original concrete pavement allows a large number of top soils and lawns for the planting of trees and herbs. The drainage problem is solved after grading. The plants are provided with a pleasant environment. The outdoor terrace under the side eaves and the elevated deck of 60 to 70 center meter height enclose the two large Papper Mulberry. The tree canopy and fresh air on the large deck connect the interior with the greenery outside. The view is opened up, and the outdoor space is increased.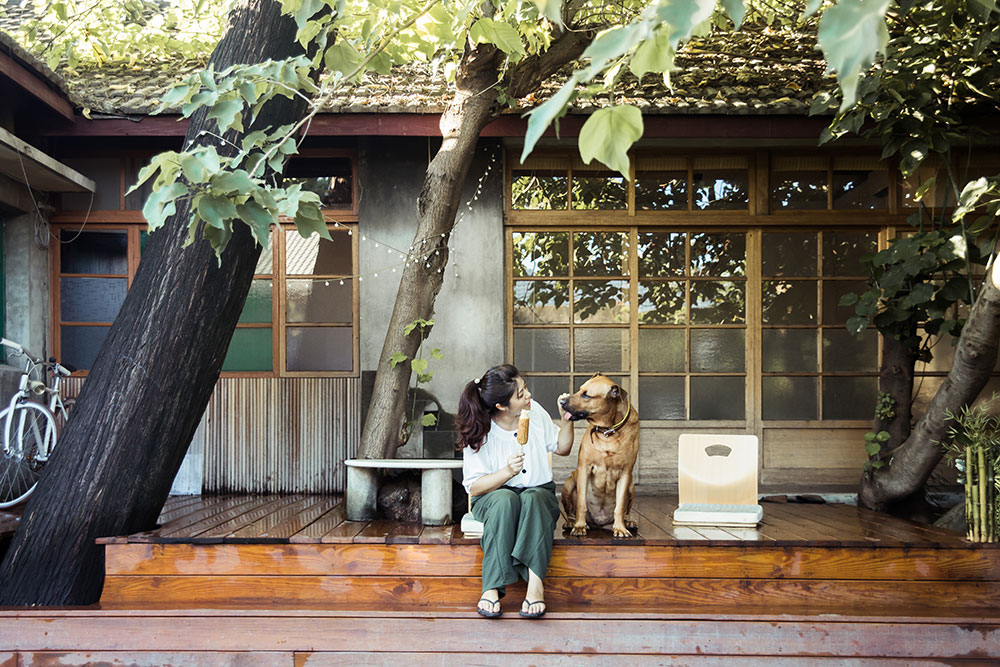 修復空間,需要設計一連串與時空連結的符碼,而新時代的生活展望折疊在幽幽情懷裡,新舊復返來回互望,意味綿延而深長。

To repair a space, one needs a series of signs connected to the space and time. The prospect of life in a new age is folded in the lyrical mood. The shuttling back and forth between the new and the existing spins out dense and extended meanings.